Wood Bar Stools - 1-866-732-8123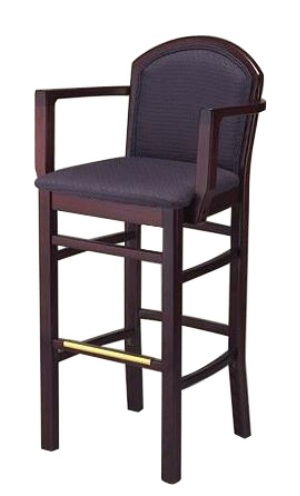 When you're looking to add stylish and comfortable seating to your restaurant or bar, consider wood bar stools. At Seating Expert we feature a full selection of high quality wooden bar stools that not only look great but offer patrons durable and comfortable seating. Great for high end restaurants, casual pubs and all types of bars, wood bar stools are a great addition to any commercial environment.
Why Choose Wood Bar Stools?
If you are in charge of furnishing a restaurant, bar or pub you are probably asking, why should I choose wood bar stools. First off, the look of finely finished wood makes for an elegant look that will enhance any restaurant or bar theme. From dark cherry to light mahogany, wood bar stools have a rich and distinct look that metal and aluminum can't duplicate. Wood is also a good choice for traditional restaurants and bars and the theme of your place will be accented beautifully by wood bar stools.
Types of Wood Bar Stools
There is no shortage of stylish wood bar stools to choose from. In our expanding online showroom you'll find excellent wooden bar stools including Beidermeir, ladderback, lattice and European style stools. Choose from either veneer or upholstered seating to match the décor of your restaurant or bar. Our wholesale wood bar stools are manufactured in Europe and assembled in the United States with high quality mortise and tenon construction and are made from premium beech wood.
You've probably noticed that SeatingExpert has one of the lowest prices for restaurant furniture on the Internet. And here's why should you buy from SeatingExpert. Because we produce nearly all of our furniture in-house, we'll pass the savings onto you.