Design & Specs Center
Opening a new restaurant is a challenging endeavor for would-be restaurateurs. Plus, the process of selecting the right seating layout is equally important and challenging because there's literally an endless combination of possible seating layouts. Regardless of how your venue may be set up, you could use our free restaurant seating guidelines to help you decide how to set-up your restaurant's seating capacity. Moreover, if you're short on time, please call our seating experts. We would be happy to help you plan your layout, and select the right restaurant furniture for your business.
Chair & Table Spacing Tips & Suggestions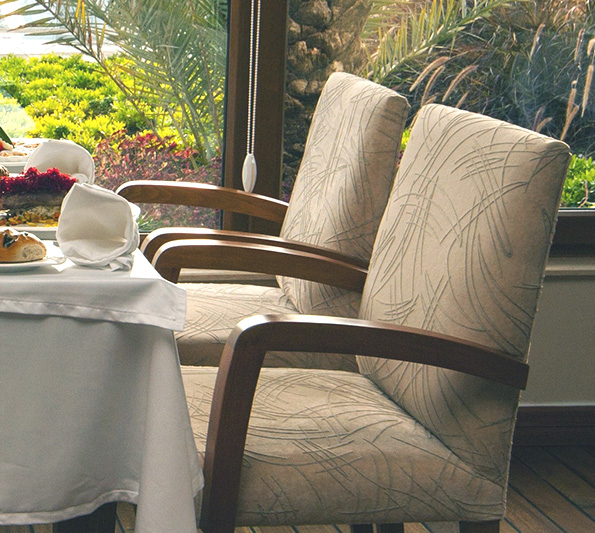 14 sq. ft per person for spacious dining (allows for a table, chair, and aisle)
12 sq. ft per person for cafeteria or restaurant-style seating
10 sq. ft per person for banquet, institutional, or close seating
Allow 18 inches for the person seated from the edge of the table to back of the chair
Diagonal seating saves floor space
Duece tables and wall spacing saves the most space
Min. 42 " between squared tables for chairs back to back leaves 6 " to push out.
Min. 60 " between squared tables for chairs back to back leaves 26 " service out
Min. 54" between round tables service space. Main traffic aisles need to be larger
24 " between corners of diagonal tables for customer access - no aisle
30 " between corners of diagonal tables for customer access - narrow aisle
Where space is limited, booths require only 8 sq. ft. per person including aisle allowance
Required Table to Chair ratios
Dimensions for comfortable seating may need to be adjusted when considering special seating options such as armrests, over-size seating, etc.
Square Tables
Table Size
Number of Seats
24 X 24
30 X 30
36 X 36
42 X 42
Rectangular Tables
24 X 30
24 X 42
24 X 48
30 X 42
30 X 48
Round Tables
1-4
2-4
3-4
4-5
5-6
6-7
6-8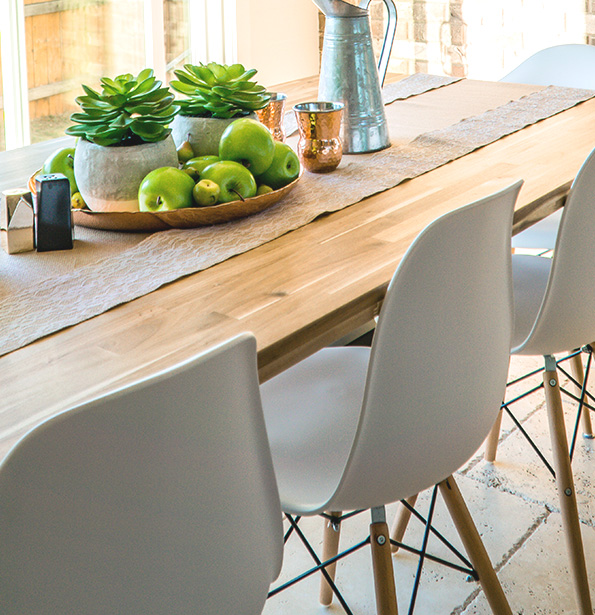 Determining Adequate Table Size
The industry standard for adequate table room is 300 square inches per diner. For example, for fast food and standard cafe dining, an average table dimension might be 30" X 42", or 1260 square inches. Divide that number by the previously mentioned 300 square inches per diner, and you theoretically have sufficient table space for four persons.
However, there are other factors involved in determining this figure, such as the menu and dining style. Some menus require more square inches to accommodate more utensils, plates, and service. Another example would be in the case of cafeteria trays being used. A family-style dining experience, or ethnic dining such as Mexican or Asian, requires room for more plates. Table size is a critical factor in determining the likelihood your customers will have a pleasant and comfortable dining experience. Tables that are too small will drive customers away with terrible reviews of your establishment.
As a restaurant owner or manager, your desire is to be able to have seating and table space which accommodates most people, without having a crowded room. Also, a well-designed combination of sizes of tables can decrease wait time for diners. Traffic flow is also a critical consideration since congestion in high-traffic areas will increase noise, accidents, and slow down your overall turn-over. Below, we have designed a few examples of seating layouts as a starting block for your design process.
Design Layout Ideas