Restaurant Furniture
Restaurant Furniture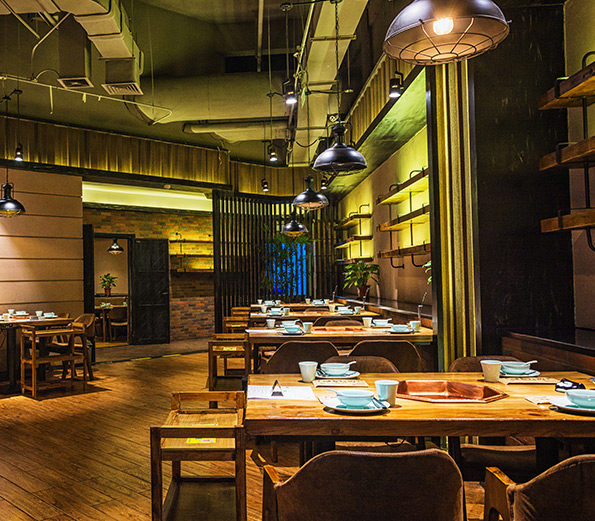 We are the ultimate restaurant seating experts, selling restaurant furniture for bars, cafes, hotels, and more
SeatingExpert has been offering quality furniture for restaurants since 2001, selling products made in the USA
Our furniture is durable, affordable, and attractive, and available in a style that matches your restaurant
Our Low Price Guarantee for orders over $1,500 eliminates hassle, and ensures you get the best price possible
Hard work and sweat went into the conception and creation of your restaurant. From perfecting your menu to the selection of fixtures, you thought about every detail and how each part fits into the whole of your design.
The furniture you choose for your restaurant must not only be aesthetically pleasing, but also withstand the wear and tear of continuous, daily use. Indeed, your restaurant furniture is an investment - not only in the overall marketability of your idea, but also in the nuts-and-bolts inventory required to open your doors.
Here at SeatingExpert, we are proud to offer durable and attractive handcrafted furniture for your restaurant. Our wide selection of furniture for restaurants is made for commercial use, and comes in a variety of styles designed to fit your space and match whatever decor ignites your imagination.
Call us today at 1 (866) 732-8123, and speak with one of our restaurant seating experts. And remember, we guarantee our low prices. So, if you find the same quality, custom-made furniture at any other leading supplier, we will match or beat their price on orders of $1,500 or more.
Why The Furniture In Your Restaurant Matters
Not only are people eating out more today than ever before, they are also using social media like Facebook and Instagram to share photos of their dining experience. The appearance of your restaurant, including your furniture, is more important than ever. A clean, attractive decor will not only appeal to customers dining at your restaurant, but also the people who are a part of their online social circles.
No matter how good your restaurant's food is, a photo is incapable of providing any notion of how it tastes. This means that many people are judging your restaurant solely on its overall appearance. If the furniture in your restaurant is old, banged up, or doesn't match the rest of the decor, you could be losing customers before they ever set foot in your dining room.
Restaurant Furniture Experts
Factors to Consider When Buying Furniture for Your Restaurant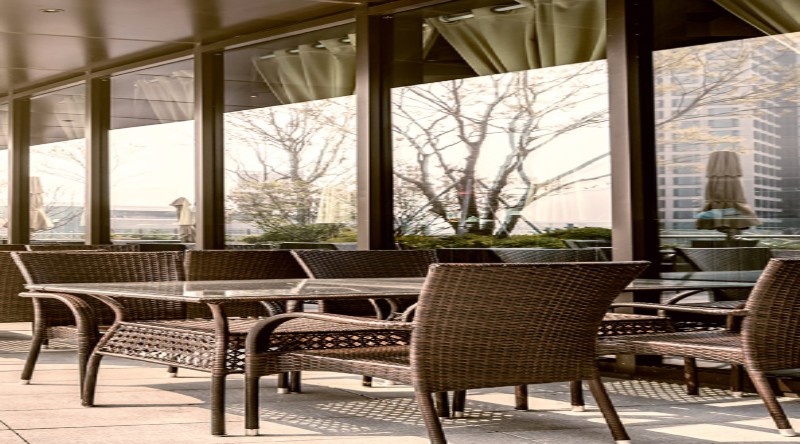 There are a number of factors you must consider before deciding on restaurant furniture. This is where selection is vital, and we are proud to offer an incredible choice of furniture in many styles including chairs, bar stools, booths, and tables. Before making your furniture purchase, you should consider how the following attributes apply to your restaurant:
Appearance - Most restaurant owners already have a pretty good idea how they want to decorate their dining area, but there is more to consider than just color. Obviously, the choice of furniture for your restaurant will vary greatly if you own a diner selling burgers or a bistro offering modern French cuisine. Likewise, an Asian themed restaurant will have different furniture needs than a restaurant with a micro-brewery selling bar food.
Our selection of restaurant furniture allows you the freedom to fully explore your creativity, so that every detail in your dining room stands out.
Durability - The furniture in your restaurant needs to last. Even with our low prices, furniture is a major expense for any restaurant. Patrons are renowned for testing the structural integrity of chairs by leaning back on two legs, and children use their utensils like weapons on the furniture's surfaces. The furniture must also withstand hot and cold temperatures and constant spills, all while maintaining a "new" appearance.
The durability of your furniture is synonymous with its quality. That's why we sell only the best restaurant chair, barstools, booths and tables, built in the USA with imported European beech wood by our skilled craftsmen. Our quality furniture is easy to keep clean, and will withstand the necessary scrubbing to keep it looking polished.
Price - We understand that you have a budget, so we not only claim to have some of the lowest prices on furniture for your restaurant, we back it up with an impossible-to-beat guarantee. What else is there to say?
Caring for Your Restaurant Furniture
Your restaurant furniture is built to last in the USA, but that doesn't mean you can ignore necessary maintenance if you hope to maintain its appearance and structural integrity. Furniture in restaurants takes a great deal of abuse, so scheduling regular checks-ups on every piece will help protect your investment.
Once every three months, go around your restaurant and inspect all of your furniture, focusing on stress points that take the most amount of wear and tear. These include:
Joints
Corner Blocks
Swivels
Welds
Upholstery
Check to be sure any screws or bolts in your furniture are fully tightened, cleaned, and greased, as necessary. You may also need to clean and polish your restaurant furniture more frequently, or even daily, depending on the nature of your restaurant.
If you notice that a piece of furniture in your restaurant has become wobbly, or the upholstery is torn, remove it from service and have it repaired by a professional furniture technician. In this way, you ensure that your warranty remains valid by following our recommended maintenance procedures.
Preventative Maintenance - The Best Medicine for Furniture in Your Restaurant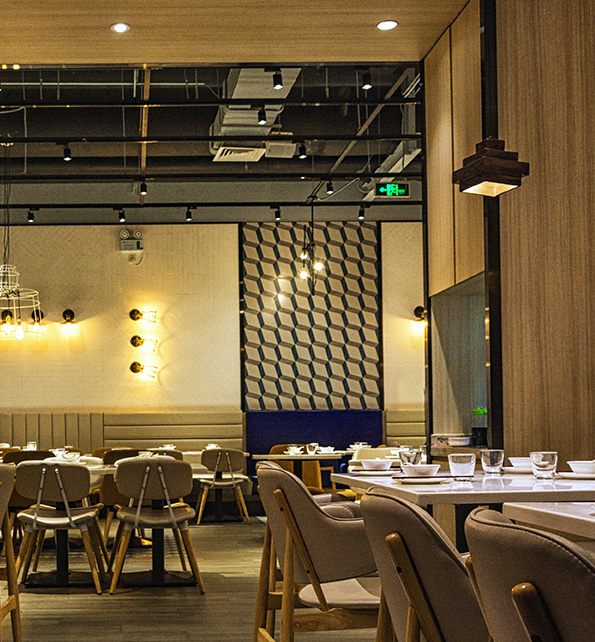 Furniture repairs are costly, so preventing damage via a sound preventative maintenance plan makes good sense. First, take some time to understand the design of your furniture, and materials that went into its construction. Then consider the best method for keeping your furniture clean, and free from the problems that can cause major issues down the line.
Wood and laminate finishes require surface care, but while wood furniture may need to be polished, laminate furniture only needs to be cleaned with soap and water. Different upholstery on your restaurant furniture requires specific cleaning methods, so pay special care to manufacturer's recommendations when cleaning your seats and chair backs.
Joints are what keep much of the furniture in your restaurant together, so you should regularly check to make sure they are secure. If you ignore a wobbly joint in a piece of furniture, it can turn into a broken leg or support strut, something that may be impossible to fix. However, a loose joint can usually be fixed with a little glue and a clamp.
If you need more information about servicing and maintaining the furniture in your restaurant, please call and speak with one of our friendly representatives. We are proud of our products, and want you to get the most out of your furniture purchase.
Don't Delay - Order Your Restaurant Furniture from The Best
Since 2001, we've been helping restaurateur's dreams come true, by supplying quality furniture at some of the lowest prices possible. Our friendly restaurant seating experts can help you find the perfect chairs, tables, booths, and barstools, while saving your money by buying direct from the manufacturer.
From our price guarantee to our quick and reliable shipping and handling, you will be satisfied with our personalized customer care. Contact one of our restaurant seating experts for your own price quote by calling 1 (866) 732-8123. We are the seating experts, and we are eager to furnish your restaurant.