Sofas & Ottomans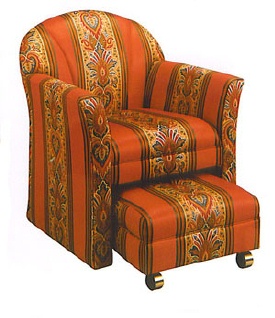 Your hotel lobby and waiting area is where people will from their first and lasting impression about your establishment. It can make or break you. Commercial furniture from Seating Experts will ensure that you have a fantastic impression. You can choose from our large line of sofas, sofa benches, ottomans and chairs to create the look and feel you want for your décor.
Hotels want to be known for their comfort. After all they are taking the place of home. Our furniture for hotel lobbies is very comfortable. When they sit here it will let them know that the furniture in their room and their bed will be comfortable. You have purchased things with them in mind. After a grueling day of meetings or travel they can now relax in the luxury of your hotel. That is what furniture from Seating Experts will let them know.
Our sofas and chairs convey luxury with their rich and colorful, textured fabrics, and leathers. We have many different styles and designs to choose from. When you purchase them manufacturer direct you can have the style and material you want at wholesale prices. You can use the same furniture and fabrics in your hotel rooms bringing a coordinated look to your entire hotel that communicates luxury and comfort.
Our furniture is also great for waiting rooms, night clubs and coffee shops. Coffee shops are places where people want to stay, relax, work or talk with their friends. Commercial furniture from Seating Experts will create a look and feel that people will enjoy and tell others about.
Lobbies and waiting areas get lots of wear and tear especially if kids are involved. We use tough fabrics that will last for years even under the most demanding circumstances. They can be specially treated to protect them from spills and ink and other substances. Your sofas and ottomans will last for years looking like new and being a great asset to your business. Ottomans are great because people can use them for relaxing and kids will use them for a desk or a fort, keeping them occupied for a long time.
Our furniture has always had the mark of distinction that sets it apart. One of the reasons is because we listen to you and what you want in your sofas, chairs, and tables. We understand what décor you are looking for and then we make it happen. It is team work at its best and it shows the moment someone walks in the door.