Restaurant Furniture San Jose
Restaurant Furniture San Jose
San Jose is a cultural hub in the fascinating state of California and is the tenth most populous in the US. Located on the southern shore of San Francisco Bay, San Jose has a long and eventful history. This enchanting city is known for its pleasant climate, scenic environs, parks and gardens as well as iconic landmarks, including the Children's Discovery Museum, Cathedral Basilica of St. Joseph and Hayes Mansion.
San Jose is home to some of the biggest blue-chip companies. Several globally-renowned companies have their headquarters in San Jose, including Adobe, Cisco Systems, eBay and PayPal. No wonder then that the city is famous for its affluence.
This is a great location for setting up and expanding your restaurant business. We, at Seating Expert, offer a wide selection of simple and exquisite restaurant furniture. Check out our range of superior quality chairs, tables, barstools, booths and cabinetry. Furniture chosen from Seating Expert will add a touch of class and sophistication to your restaurant.
We understand that the choice of furniture is crucial to the ambience of your restaurant. With this in mind, we ensure that our restaurant furniture is comfortable and aesthetically pleasing. And, we offer them at highly attractive prices. Crafted from imported European beech wood, our restaurant furniture is very durable and will serve you for several years.
Browse through and choose from our wide collection of restaurant furniture for a clean and attractive décor. For orders that are above $1,500, we offer a low-price guarantee to assure you of the best prices.
Check out our work at the following locations!
AFKgg Gamer Lounge: 163 W Santa Clara St, San Jose, CA 95113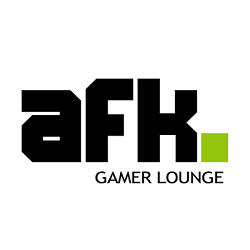 Bonchon Chicken: Princeton Plaza Mall, 1375 Blossom Hill Rd #66, San Jose, CA 95118

Chevy's Richmond Store: 3101 Garrity Way, Richmond, CA 94806