Restaurant Furniture San Francisco
Restaurant Furniture San Francisco
With steep rolling hills, a vibrant culture, an eventful history and pleasant climate throughout the year, San Francisco is among the most unique destinations in the US. The city was founded by colonists from Spain and the Spanish influence can be seen in the architecture and culture. San Francisco is referred to in several popular songs and a number of Hollywood movies are based on its history and culture.
San Francisco is the second-most densely settled major city in the US, behind only New York City. It is an important cultural and commercial hub and has a diversified economy, with high technology, financial services, tourism and theatre all making important contributions.
San Francisco is a great choice for opening or expanding a restaurant business, especially since the city is a center of entertainment and performing arts. We, at Seating Expert, present to you a wide collection of restaurant furniture that is made from European-imported beech wood and crafted to be as charming as the city of San Francisco.
You can choose from a range of chairs, tables, barstools, booths and cabinetry. Whether you're planning a theme-based restaurant or just a place where people can relax and have a good conversation, we have just the right options for you.
We understand that restaurant furniture is a huge investment for you. So, we ensure that our restaurant furniture items are highly durable and easy to clean and maintain. Moreover, we offer these at very attractive prices. Check out our wide selection of simple and exquisite restaurant furniture.
Check out our work at the following locations!
Mission Rock Resort: 817 Terry A Francois Blvd, San Francisco, CA 94107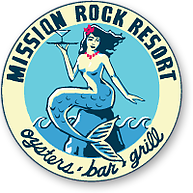 Travelodge by the Bay: 1450 Lombard St, San Francisco, CA 94123

San Francisco Marriott: 780 Mission St, San Francisco, CA 94103