Restaurant Furniture Philadelphia
Restaurant Furniture Philadelphia
Philadelphia, being the fifth-most populous city in the US, is a great place to start or expand your restaurant business. Over the years, Philadelphia has developed into an educational and economic hub. The city has a large population of students from across the country and the world, while also being home to top executives working in the mega companies located here. Moreover, Philly has evolved into a tourist hub, with a long history and rich culture, and it being the only World Heritage City in the US.
So, whether your restaurant caters to budget conscious students or offers the best of luxurious dining, and whether it serves local delicacies or exotic cuisine, Philadelphia is the perfect destination. If you'd like your restaurant furniture to be as perfect as your choice of location, then you just have to check out the range offered by Seating Expert.
At Seating Expert, you will find restaurant furniture of superior quality at affordable prices. Check out our wide range of chairs, tables, barstools, booths and even cabinetry. You'll find furniture for all types of eateries, from bistros and cafes to fine dining and boutique restaurants.
Crafted with the dual objectives of aesthetics and durability, the restaurant furniture we offer will look great and last long. We understand that restaurant furniture is a meaningful investment by you. This is the reason that our focus is on quality. The furniture is built by skilled craftsmen in the US with imported European beech wood.
Moreover, we offer a low-price guarantee for orders higher than $1,500, so that you're assured of the best prices.
Check out our work at the following locations!
North Bowl: 909 N 2nd St, Philadelphia, PA 19123

Federal Reserve Bank Of Philadelphia: 10 N Independence Mall W, Philadelphia, PA 19106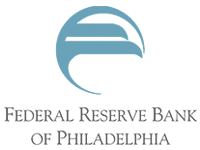 Ralph's Italian Restaurant: 760 S 9th St, Philadelphia, PA 19147