Restaurant Furniture Miami
Restaurant Furniture Miami
Miami is a beautiful seaport city, with breathtaking beaches. Miami's metro area is the fourth-largest urban area in the US and the eighth-most populous. Situated at the southeastern tip of Florida, Miami is a major hub of finance, commerce, entertainment, culture, media, the arts and international trade. Dotted with cafes and cigar shops, the city has a distinct Cuban influence.
The city's colorful art deco buildings, beautiful beaches with white sand and vibrant nightclubs attract tourists from across the globe. Its skyline is the third tallest in the country and the city has a number of important landmarks, including the Freedom Tower, Adrienne Arsht Center for the Performing Arts, American Airlines Arena and the Port of Miami.
All these factors make Miami a great choice of location for your restaurant. Whether you're looking for furniture for a bistro, café, fine dining restaurant or boutique hotel, you are sure to find the perfection option at Seating Expert.
We are committed to offering you a wide range of the best choices in restaurant furniture, including chairs, tables, barstools, booths and cabinetry. At Seating Expert, we understand that furniture is an important part of your restaurant's ambience. Apart from the aesthetic appeal, we ensure that the restaurant furniture we offer is easy to clean and maintain as it lasts a long time.
Beech wood imported from Europe has been crafted by skilled professionals in the US to bring you restaurant furniture that is charming and will serve you for many years to come. And, our restaurant furniture is available at the most attractive prices.
Check out our work at the following locations!
Tavern in the Grove: 3416 Main Hwy, Miami, FL 33133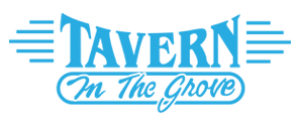 Miami Yacht Club: 1001 MacArthur Causeway, Miami, FL 33132