Restaurant Furniture Houston
Restaurant Furniture Houston
Houston, we don't have a problem! This is the fourth-most populous city in the US, the most populous in Texas, and a great place to open and grow your restaurant business. While being populous, Houston is not overcrowded, as it is spread over almost 700 square miles. From skyscrapers to parks and waterfalls, from the historical Chapel of St. Basil to the exquisite Bayou Bend gardens and from the majestic Rice University to the splendor of the Houston Ballet and Grand Opera, the city seems to have it all. All these magnificent places make Houston a great choice of location for your restaurant.
We, at Seating Expert, are committed to offering you the best choices in restaurant furniture. We understand that the furniture is a significant part of the ambience of your restaurant and a meaningful investment that should last a long time. With these parameters in mind, we have ensured that our range of furniture is aesthetically pleasing and highly durable.
At Seating Expert, you will find a vast range of chairs, tables, barstools, booths and cabinetry, everything you need to make your restaurant comfortable and attractive. Whether you're looking for furniture for a bistro, café, fine dining restaurant or boutique hotel, we have several styles to choose from.
Imported European beech wood has been crafted by skilled professionals in the US to present to you restaurant furniture that is sure to look great for many years to come. Despite our focus on providing superior quality, we offer restaurant furniture at the most attractive prices.
Check out our work at the following locations!
Diablo Loco: 6025 Richmond Ave, Houston, TX 77057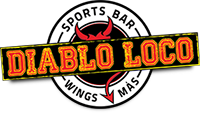 Grace Community Church: 14505 Gulf Fwy, Houston, TX 77034