Restaurant Furniture Chicago
Restaurant Furniture Chicago
With nearly 10 million people residing in the Chicago metropolitan area, the city is the third-most populous in the US. Chicago is not only a global architecture capital, it is also among the most significant business centers in the world. In terms of economic strength and wealth, there are only a few cities across the globe that can parallel Chicago.
With landmarks like the Millennium Park, Museum Campus, Navy Pier and Lincoln Park Zoo and numerous places to enjoy visual arts, theater and music, Chicago is frequented by travelers from around the world. The city hosted nearly 55 million domestic and international visitors in 2016. No wonder then that this city is a great choice for the hospitality industry and a flourishing restaurant business.
Whether you're setting up a niche restaurant around the corner or renovating a luxurious hotel, furniture would be an important part of the decision making and investment. We, at Seating Expert, are committed to offering you the best choices in restaurant furniture. Each piece of restaurant furniture is crafted using the finest beech wood imported from Europe by skilled professionals in the US.
With a keen focus on aesthetics and quality, our vast range of chairs, tables, barstools, booths and cabinetry add significantly to the ambience of a restaurant or hotel for several years to come. These pieces of furniture are easy to clean and highly durable. At Seating Expert, we offer a low-price guarantee for orders over $1,500, so that you're assured of the best prices.
Check out our work at the following locations!
McDonald's: 36 W Randolph St, Chicago, IL 60601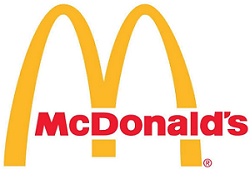 Golden Crust Pizza: 4620 N Kedzie Ave, Chicago, IL 60625