Restaurant Furniture Atlanta
Restaurant Furniture Atlanta
Atlanta is the capital of Georgia, the most populous city in this state, and the ninth largest metropolitan area in the country. This city is a great historical significance as it was the center of the Civil War as well as the Civil Rights Movement. With a flourishing economy, Atlanta is a major contributor to the country's GDP and has attained immense international prominence. It is for these reasons that the city is visited by thousands of top executives from across the world.
Apart from business travelers, Atlanta is frequented by both domestic and international tourists who come to this city to see its amazing skyline, the Fox Theatre, the Centennial Olympic Park, the Millennium Gate and the fabulous Georgia Aquarium. Atlanta has several luxury resorts and is a great place to establish a restaurant.
A visit to a restaurant these days is less about the food and more about the ambience. And the ambience is a great marketing tool, as people often share photographs of their visit to your restaurant on their social media profiles.
The ambience is created largely by the restaurant furniture. Therefore, this is an important decision. We, at Seating Expert, present a wide range of restaurant furniture that is not only attractive looking, but are highly durable and easy to maintain. They are made of beech wood that is imported from Europe and carved by highly-skilled American craftsmen.
So, whether you're looking to create an exciting theme or just a place where people can relax and have a conversation, we have a host of options to choose from.
Check out our work at the following locations!
Georgia World Congress Center: 285 Andrew Young International Blvd NW, Atlanta, GA 30313

US District Court:75 Ted Turner Drive, SW, Atlanta, GA 30303-3309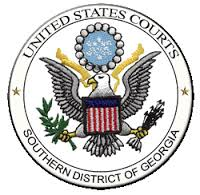 Michael C. Carlos Museum:571 South Kilgo Cir NE, Atlanta, GA 30322