Restaurant Furniture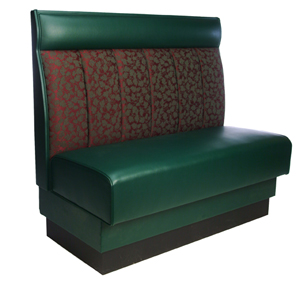 You may be planning a new restaurant of refurbishing one and looking for the sharpest designs for your furniture. Seating Expert.com is the place to find everything you need to create an environment that everyone will feel great in and want to return to over and over. There is a tremendous selection of commercial restaurant furniture in modern, contemporary, retro, European and traditional styles. You can choose from many rich finishes and upholstery colors so you can match your exact décor to achieve the look you want. We can accommodate complete dining room set ups with tables and matching dining room chairs. We have one of the largest online selections for commercial furniture.
We have tables to accommodate 2 people all the way up to large banquets. They come in every style imaginable fit for fine restaurants to coffee houses, pubs or bars. There are table tops with elegant wood finishes or metal bar table tops for the most modern appeal. We have combinations of both so your dining room tables will impress any guest.
At Seating Expert.com you will find the best in dining room furniture from rugged to elegant. There are dining room tables, chairs and booths to accommodate your customers. We work closely with you to make sure you have things just the way you want them. If you find a table top you like and prefer a different table base, we will put the two together just for you. We understand your décor and theme are critical to your success so we work very closely with you to create the perfect atmosphere. We have all types of fabrics and vinyl to match any décor or design you have already selected.
The greatest part about this is that all our high quality seating comes to you at economic wholesale prices.
You want your bar area to be comfortable and a very inviting place where people can linger over a drink while they wait for their table or stay for the evening with family and friends. We have a beautiful selection of bar stools and tables that will be relaxing for everyone. To round out your bar we have bar tables. Our bar furniture is made of only the highest quality woods & metals. You can choose from rich wood finishes and metal colors to leather or textured upholstered seats. We carry both indoor and outdoor bar furniture. Many find our outdoor bar furniture so attractive that they have used it inside. Our bar stools can be stackable allowing you to easily store them to increase your floor space. We also have wholesale commercial bar stools in either swivel or stationary styles.