Planning New Restaurant Décor
Planning New Restaurant Décor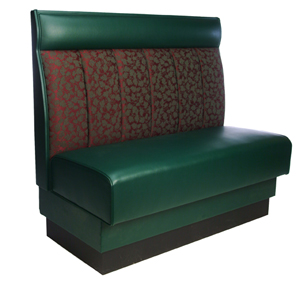 Many important decisions need to be made when opening a new restaurant. From finding the right kitchen staff and waiters to creating the right menu and theme, the days prior to opening will be stressful and hectic. In order to be successful in the restaurant business it helps to be organized and on top of the details. As soon as you have your commercial space picked out it is important that you get started on choosing restaurant furniture that will create a welcoming and attractive atmosphere.
At Seating Expert we have an amazing selection of wholesale restaurant furniture to furnish traditional and contemporary restaurants and here are a few tips to get you started.
Tables - The dining surface in your restaurant will tell patrons all they need to know about the style of your eatery. While modern restaurants may look for glass table tops it's often best to go with a solid wood or custom veneer table tops surface. Restaurant tables get used a lot and when you use a fragile surface such as glass there is a good chance the glass will be cracked or chipped. However, with solid resin, wood and laminate table tops you can offer great looking surfaces that will stand the test of time.
Chairs - Complimenting your restaurant tables with high quality chairs is a must. Without comfortable seating it won't matter how great the cuisine or service is. No one wants to spend their time in an uncomfortable chair. Choose chairs for your restaurant carefully and look for seating that not only matches the theme of the restaurant but also provides patrons with enough comfort for lengthy meals. Fully upholstered wood chairs are a great option for many types of restaurants and with the right color leather, vinyl and fabric you can create a stunning look that will enhance the mood of your eatery.
Lighting - One of the most important decisions regarding new restaurant décor is the lighting. How you illuminate your space will go a long way in establishing the mood. Some restaurants work well with dimly lit dining rooms while others are meant to have brighter lighting so wait staff and patrons can easily navigate around booths, tables and chairs. Be selective in your lighting fixtures and choose lighting that best fits your restaurant theme.
For great deals on wholesale restaurant furniture: 1-866-732-8123