Nightclub Furniture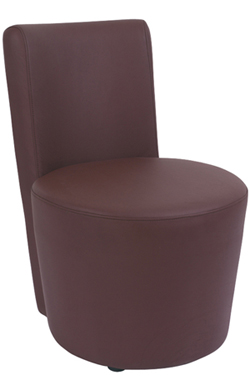 Nightclubs can be popular and the talk of the town one month and empty the next. You need to have stylish nightclub furniture so you stay with the trends and keep people coming for years. We have all types of nightclub furniture from tables and chairs to bar stools. Our sofas and lounge chairs are the latest in current fabrics, colors and designs.
Nightclubs have a style and décor that they usually want to change from time to time to stay with the trends. We have contemporary, modern, retro, and traditional; every type of style you could want. When you decide it is time to change the look and décor we are ready to assist you. Sometimes you can keep some of your pieces and just purchase some new pub sets and chairs and the place has a whole new look and feel.
Our bar stools come in both stationary and swivel so you can choose what is right for you\. We also carry those hard to find tall and extra tall bar stools in all of our trendy styles. All of our commercial furniture for nightclubs is durable and of the highest quality. With our ergonomically priced furniture you will know that your investment will last a long time.
If you want to create a comfortable place for people to relax then you will certainly want to check out our commercial quality sofas, chairs, ottomans and tables. You can create wonderful areas, little nooks where people will want to stay all night.
Our nightclub furniture comes in wood, metal and aluminum construction. It is sturdy and we give you the option of choosing which table top you want with what table base. This includes our pub tables as well. Select the bar stools and pub chairs to match. You have now created a great look for your décor at wholesale prices.
If you require lots of seating in your nightclub for performances we have just what you need with our small tables and chairs. These are sturdy and will last through putting them up and taking them down many times. The chairs can be stackable to save on space. Our commercial grade quality will ensure that they will be long lasting and perform as well as the talent.
If you want to stand out above the other nightclubs one of the main factors will be your décor. When you get all your nightclub furniture from Seating Experts you will move to the head of the class and be the first place people want to go.