Lounge Furniture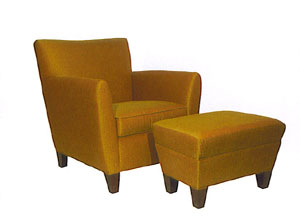 If you manage a bar, restaurant or hotel chances are you have a waiting area of lounge for patrons to relax in while waiting for a table or a room. This crucial space needs to be furnished properly in order to keep your guests from opting for another restaurant or hotel. Making people stand while waiting is a good way to lose business. At Seating Expert we feature a terrific selection of high quality lounge furniture that can be used in a number of commercial spaces including nightclubs, bars, hotel lobbies and restaurant waiting areas. Browse our lounge category for great lobby furniture that includes upholstered sofas and chairs, elegant waiting benches and high quality ottomans.
If your restaurant frequently has a waiting list then it is important to have a bar or waiting area where people waiting for a table can relax. Jamming people into the front door foyer will only discourage guests from staying and will lead to bad review of your restaurant. Avoid this problem with comfortable and stylish seating that can be placed in a waiting area or lounge. When guests have the option to enjoy a cocktail and engage in conversation with their friends they won't mind the wait for a table. You can also upgrade the lounge experience with live music or flat screen televisions to give patrons entertaining options while they wait.
Hotels are another commercial place that can only benefit from having high quality lounge furniture. Checking in doesn't always mean your room will be ready so if guests have to wait it makes sense to give them a comfortable and relaxing place to unwind after traveling. Hotel lobbies are also common meeting places for people who are planning a night on the town and when your hotel has plush and upholstered sofas, benches and chairs you can ensure guests will have only positive things to say about their experience at your hotel.
From plush lounge chairs to expansive sofas Seating Expert has a wide selection of affordable and comfortable lounge furniture that will match traditional and contemporary décor. Choose from a number of fabric and vinyl upholstering options to match your lounge furniture with the theme of your hotel or restaurant waiting room. Contact the helpful staff at Seating Expert today to get started on purchasing high quality commercial lounge furniture that will make your establishment a great place to wait.