Indoor Outdoor Commercial Furniture
Indoor Outdoor Commercial Furniture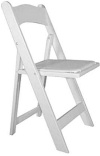 Quality outdoor furniture is a must if you have a sidewalk or patio area where you serve food. It is critical for your reputation that you have beautiful outdoor furniture on your sidewalk. It may be the only thing people see that tell them about the rest of your restaurant. They form an impression here that can entice them in or send them away. When you purchase commercial indoor and outdoor furniture form Seating Experts you can be assured the impression will bring them in. You can create the look you want by matching your table top wit the table base you like. Then you can pick out the chairs and seating you like that matches.
When people can sit outside at a bar they usually drink more and buy more food so get ready by making sure you have comfortable outdoor furniture for the bar or pub area of your restaurant or bar. We have bar stools, bar tables, and pub tables that will weather any storm be that the outdoor elements or the rough treatment of your clientele. It will survive and look absolutely great.
One of the best things about Seating Experts is the low prices that we offer on all of our furniture. It does not matter if you find a fabric and pattern already made or if you special order it, you still pay wholesale prices.
Our sofas, loveseats and ottomans come in every style you can think of from traditional to the most contemporary. Select table tops that are right for you. We have wood laminated and metal. They come in all sizes in both the round and square shapes. These are very durable and high quality tables. You can have a casual look and décor or the most elegant and latest in fashion. We have it all at wholesale prices that will fit your businesses' budget. We work with restaurants that are new or those doing remodeling.
When choosing outdoor furniture you can create a tropical paradise for a party atmosphere or you can go with the more modern and contemporary. You know your clientele and you know what you would like to achieve. You will find it all here.