Contemporary Restaurant Chairs
Contemporary Restaurant Chairs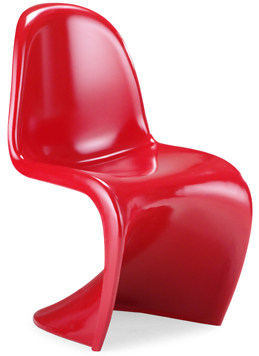 If you're opening a new restaurant or re-designing and existing eatery and want to establish a modern feel, check out the wide selection of contemporary restaurant chairs at Seating Expert. In our online chair showroom you'll find chic, stylish and durable seating furniture that will fit in perfectly with a modern theme. From mahogany wood side chairs with custom upholstering to aluminum and plastic patio chairs, you'll find every style and every color at Seating Expert.
Modern Dining Chairs
No restaurant is complete without high quality dining chairs. Whether you want high quality wood dining chairs for indoors or stylish aluminum chairs for outdoor patios, Seating Expert is your source for affordable and durable modern restaurant chairs. Our New World Chair is made of polycarbonate with UV protection suitable for direct exposure to sunlight. Available in several transparent colors including grey, brown and orange this is a terrific seating option for modern restaurants. These chairs can be stacked up to six at a time for easy storage and are easy to maintain. We also have a great selection of shiny aluminum chairs that look great in cutting-edge restaurants.
Contemporary Wood Chairs
Wood can also be used in contemporary restaurant settings and at Seating Expert we feature a tremendous amount of solid wood chairs that will stand the test of time and offer your patrons comfortable seating. Our Danube side chair is available in cherry or dark mahogany and can upholstered in your choice of vinyl or fabric. Choose from great upholstering colors including black, burgundy, green, imperial blue and jade to match your existing room décor.
Contact Seating Expert today for great deals on contemporary restaurant chairs.