Selecting Commercial Furniture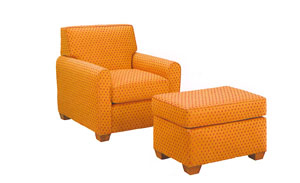 When you are looking for commercial furniture you are looking for something that looks classy and that will hold up under the most severe testing by your clientele. And truth be known, price is a big factor in this decision. If you are going to have to replace it often because of abuse then you do not want to spend lots of money. At Seating Expert we have your solution. We have a huge range of commercial furniture built to last and withstand the most rugged use. You will also find them to be ergonomically priced. We bring you the best of all worlds; style, durability and on sale at low prices!
We have hotel, restaurant and bar furniture so there is something for every room of your establishment. In hotels our sofas and lounge furniture are great at the entrance where people can rest or orient themselves. Our elegant and classy styles in your hotel lobby or waiting areas will impress the most discerning eye. Our upholstered lounge chairs and ottomans are so comfortable no one will want to leave. We have many different patterns, colors and styles to choose form in our fabrics for upholstering your hotel furniture. Our expert staff will assist you and your designers to make sure everything matches and coordinates.
For your restaurant areas we have beautiful tables, chairs and restaurant booths. You can select from any table top and match it to any table base to have just the look you want. We work with you to make sure your décor is exactly right. We have everything that you need for your banquet hall. Many prefer to use the stackable chairs so they can store them easily. We can put together an elegant package that will be perfect for everything from casual to elegant, corporate meetings to weddings.
When we said everything we meant it. If you have a front entrance or patio area that needs furniture we have that as well. Our lovely wrought iron furniture graces many hotels and our metal chairs and bar stools can be seen at many restaurants.
We know that your want people to stay in your bar area. The longer they stay the more the more they spend. Make sure they are comfortable in our pub and bar stools. We have them with and without arms as well as those that are stationary and those that swivel. Our upholstered leather and vinyl bar stools feel so great that people wait to grab an empty one.
You can create a private seating area in your hotel with some of our beautiful upholstered chairs and tables. People will comfortable and at home. Whatever you need in commercial furniture, we have it all at Seating Expert on sale at low prices.