Commercial Bar Stools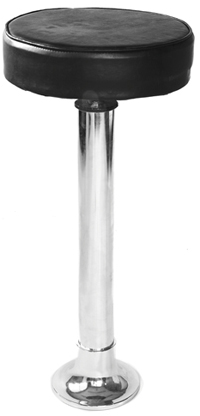 Seating Experts has the best selection of commercial bar stools on the market today. You will find every height and style you need including those that are hard to find like the tall and extra tall bar stools. Our variety and styles of bar stools will amaze you. We have European, bentwood, Windsor, colonial, bistro, retro, designer, contemporary, and traditional. We carry every type of commercial bar furniture including bar chairs and tables, couches and beautiful upholstered chairs so you will be able to have matching seating throughout your establishment. These styles come in wood, metal, aluminum, upholstered and rattan. The construction is solid and high quality so your investment will last for years.
Expert Seating has both stationary and swivel bar stools for commercial businesses. Many establishments like having both types. You can combine metal and wood, upholstered and plain so there is variety. Our friendly expert staff can assist you to plan all your seating so there is plenty of room for all your clientele.
We have many outdoor barstools to select from depending on the style you want to achieve. We have rattan barstools for the more tropical look and metal barstools for a more modern or contemporary appeal. Some of these also come in the stackable style for ease and convenience with storage or clearing off a dance floor for the evening. Whatever you are looking for in bar stools and bar furniture we have it. If you do not see it on our web site contact our friendly staff and they will find it for you.
Our tall and extra tall bar stools are very popular with the newest restaurants. They come in wood, metal and combinations of both. They provide the sleek look that is very popular and you want your bar to be popular. Whatever seat height you need we have it. They can be bar height, counter height, or pub table height, we have it all. And we have matching bar chairs to accent the room.
Barstools for commercial businesses need to be sturdy and of quality construction and that is exactly what you will find at Expert Seating. We know what you are up against with customers who can be rough on your bar furniture or particular about the way things look or feel. Our armless chairs make it easy for a person of any weight and size to be comfortable so they are always a good choice. We offer quality bar stools with arms and those without in many different styles. You can have confidence that our products will satisfy your most particular clientele and last a long time.