Tips for Buying Restaurant Furniture Online
Tips for Buying Restaurant Furniture Online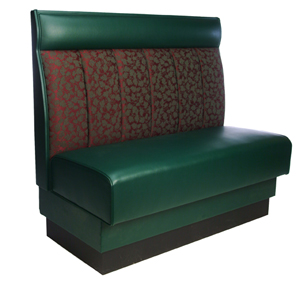 Depending on where you plan on opening your restaurant you may have to do your furniture shopping online. If your eatery is far from a restaurant furniture supplier or warehouse showroom there probably won't be time for you to visit and see all the items in person. In this case, you will most likely turn to the internet for affordable, stylish and dependable commercial furniture that will provide your loyal clientele with comfortable and chic furnishings. At Seating Expert we want every restaurant, bar and nightclub to realize its true potential so we offer a few tips that will make buying restaurant furniture online easy and fun.
Measurements - When planning the layout for a restaurant it's always good to have the creative dreamer and the practical strategist. Where one person can let their imagination run wild the other is there to rein the ideas in and decide what is possible and affordable. Choosing restaurant furniture online is a lot easier to accomplish when you have the right measurements for the rooms. Before you begin to decorate a specific room, take the time to get accurate measurements of the square footage and note any irregularities with the floor plan.
Budgeting - It's always fun to window shop, even if it is online, but when it comes to furnishing a new restaurant, bar or nightclub you don't have time to be frivolous. A good idea is to budget ahead of time so you know exactly what you can afford to spend. With this information you won't have to waste your time with furniture that is way beyond your budget.
Shop Around - Just because you see a table and chair set you like doesn't mean you should order it right away. Bookmark the page and then search for the same set and see if you can't find a lower price. When shopping online always look for discounts, special offers and promotional codes that could add up to big savings. When you have found a site you are interested in using, establish a point of contact through email or by phone to get the relationship started. Use this contact to gain more information about products you are interested in and to ask questions that will help make the best buying decisions for your restaurant.
For more information about restaurant furniture, call: 1-866-732-8123