Best Uses for Commercial Restaurant Booths
Best Uses for Commercial Restaurant Booths - 1-866-732-8123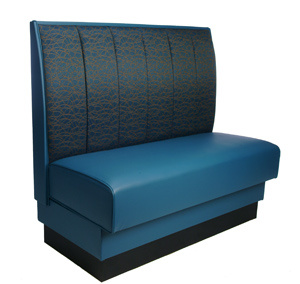 If you work in the restaurant or hospitality industry, you know how important comfortable seating is. From bars and hotel lobbies to diners and nightclubs, patrons won't be returning if they don't have comfortable places to sit. Even with great cuisine, service and entertainment, your business will suffer if the seating options aren't up to par. At Seating Expert Inc, we offer a fantastic selection of commercial booths for many settings.
First off, consider places that are ideal for commercial booths:
Restaurants
Hotel Lobbies
Nightclub VIP Rooms
Diners
Waiting Rooms
Banquet Facilities
Bars & Pubs
Booths offer patrons a comfortable place to sit and enjoy a fine meal and drinks or a relaxing place for conversation. From retro booths that look great in diners to wood benches that are perfect for waiting rooms and lobbies, commercial booths solve many seating problems and come in a wide variety of shapes and styles.
Some of our more popular booths include six-channel booths, square back tufted booths, wood panel booths with head roll and standard style booths with wood legs. From traditional restaurants to modern nightclubs, Seating Expert has the designs and colors you need to match your existing décor.
Booths, whether wood or upholstered, are easy to clean and maintain and will stand the test of time. And by purchasing booths you save money since a booth can hold up to three people and one booth is often cheaper than three chairs or bar stools.
At SeatingExpert, we're always looking to help hotels or commercial lobbies provide a comfortable seating arrangement for its clients. If you need help furnishing your hotel lobby with customize booths, let us customize your booths for you. With so many fabric choices, we're certain that your customize booths will come out exactly they way you'd imagined it.
For more information about our commercial booth seating call today: 1-866-732-8123