Best Bar Stools for Restaurants
Best Bar Stools for Restaurants - 1-866-732-8123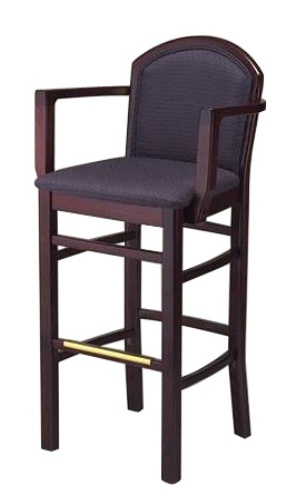 Operating a successful restaurant takes dedication, patience and the ability to know what customers want. Whether you run a traditional Italian family restaurant or a contemporary sushi bar your success will be a direct result of the time and effort you put in. One area you need to pay close attention to is the décor and furniture. You can have an amazing chef, incredible wait staff and a prime location, but if your furniture is worn and uncomfortable you won't be winning many loyal customers.
At Seating Expert, we know how important it is to furnish your restaurant the right way and if you have a bar or outdoor patio area, using bar stools is a great seating option.
Classic Bar Stools
Adding traditional bar stools to a fine eatery can be a great way to provide patrons with elegant comfort. Whether you are furnishing a bar or pub tables using solid wood bar stools with comfortable upholstering will not only add a classic touch but will give guests comfortable seating. Our New England bar stool is a great model that is made from solid European beechwood and comes in a dark mahogany frame finish. Choose from terrific vinyl upholstery colors including Ebony, Royal Blue, Tea Rose and Aqua Green. Specifically designed for commercial use, the New England barstool is sturdy and stylish and will fit in perfect with traditional wood décor.
Modern Bar Stools
If your restaurant caters to a more hip and modern crowd then spend some time viewing our contemporary bar stools. Perfect for restaurants that feature fusion cuisine or lounges, our Danube Upholstered Back Barstool is a great choice. Made from solid metal in black wrinkle finish, this barstool features amazing vinyl upholstery colors including Georgia Clay, Indigo, Yellow Gold and Candy Apple as well as great fabric colors including Olive, Seagull and Evergreen.
For more information about our wholesale bar stools, call: 1-866-732-8123