Bar Furniture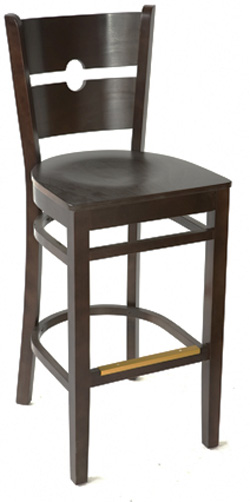 Comfortable and attractive commercial bar furniture is essential for the success of your establishment. You want people to relax, be comfortable and speed time enjoying themselves. Seating Experts has a huge selection of bar and pub furniture in many heights and styles at wholesale prices. This commercial quality bar furniture comes in wood, metal, aluminum, wrought iron, rattan and fully upholstered. You will find the perfect fit for your bar room or pub seating.
We offer a variety of bar stool types including swivel, arm, stacking, folding, backless, and adjustable. Some bars will use swivel backless stools at the bar and stationary arm barstools at their pub tables. You know what will work best for your clientele and we will assist you to find it at Seating Experts.
Our beautiful bar stools come in counter or bar heights. You can use the same style or different ones to add variety to your décor. Our bar tables and chairs also come in various heights so you can have traditional, pub or bar type seating or a little of everything.
We offer the most in styles in bar furniture for your bar chairs, dining tables and stools. This is because it is so important for you to achieve the right look. We have European, bentwood, Windsor, colonial, bistro, retro, designer, contemporary, and traditional. The bar chairs and stools come in both upholstered and unupholstered seats. The choice is yours.
We have a large selection of bar tables to match all of these dynamic bar chairs, pub chairs and bar stools. You can select a table top you like and match it with a table base that is right for you and we will deliver just that way. You will be delighted with the look and feel that you can achieve in your décor by using Seating Experts. And your accountant will like us even more because of all the money you save since we are a manufacturing company and offer everything at wholesale prices.
We also offer a great selection of outdoor bar furniture for your outside areas. In the good weather people love to sit and gather outside. We have traditional types of tables for those small sidewalk spaces or larger tables and chairs for your patio or deck. You can go tropical with rattan or more practical with metal or wrought iron. We have it all so you will be able to choose the type and style that is right for you.