Affordable Restaurant Seating
Affordable Restaurant Seating - Call: 1-866-732-8123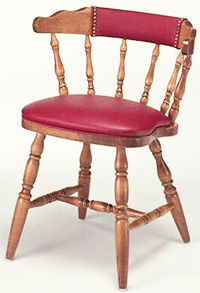 When it comes time to furnish a new restaurant, or upgrade the furniture in an existing place, check out the wide selection of high quality affordable restaurant seating at Seating Expert. Our name says it all we are the go to source for stylish, durable and affordable commercial chairs, booths, bar stools and lounge chairs. We know how important it is to provide patrons with comfortable seating whether in the waiting room, bar, lounge or at the dining table which is why we offer such a wide selection of high quality commercial seating options for upscale restaurants, casual diners and banquet facilities.
We offer a tremendous selection of restaurant chairs in a wide variety of high grade materials including wood, wood and metal, aluminum, chrome, aluminum, wrought iron and rattan to match existing décor. From durable and stylish wood ladderback chairs with upholstered seats and schoolhouse side chairs to retro chrome stacking chairs and fully upholstered lounge chairs you'll have no trouble finding affordable restaurant chairs that fit the theme of your establishment. If your café, bistro or pub includes an outdoor patio area browse our fine selection of aluminum and wicker chairs that offer comfortable seating with very low maintenance so you can give patrons a great option for enjoying meals and cocktails outdoors.
Editor's Note: With all of these commercial seating options, it may seem daunting. Rest assured that SeatingExpert.com is here to help you because we specialize in helping restaurants, bars, and hotels. Don't delay. Call us today! 1-866-732-8123
In addition to affordable commercial chairs we also carry a great selection of restaurant bar stools including swivel stools, bar chairs and retro bucket seat bar stools. If you need high quality seating for a bar, pub, restaurant waiting area or lounge check out the durable and stylish bar stools in the Seating Expert online inventory. From simple wood bar stools to contemporary upholstered swivel bar stools we have the right commercial seating to custom fit your contemporary martini lounge or biker bar.
If you own a diner or want comfortable seating for families be sure to shop our wide variety of commercial restaurant booths that come in a great selection of colors and styles. From round back tufted booths and three channel back booths to six channel booths with headroll and standard style booths with wood legs we give you plenty of options for furnishing your restaurant with comfortable and stylish commercial booths.