Affordable Restaurant Chairs
Affordable Restaurant Chairs - 1-866-732-8123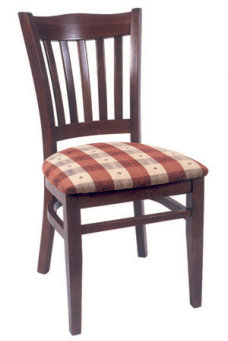 Furnishing new restaurants shouldn't put you in debt. You have plenty of other expenses to worry about without the restaurant furniture giving you headaches. When you need high quality and affordable restaurant chairs for restaurant dining rooms, waiting rooms, bars and lounges check out the amazing selection at SeatingExpert. Bringing stylish and affordable restaurant furniture to the commercial market is what we do best and whether you need seating for a café, bistro, pub or high end restaurant we have the right chairs at the right price to furnish your entire place.
When you think about it, the seating you provide in a restaurant is of major importance to your success. Even if the food is fantastic, the service is 5-star and the atmosphere electric patrons won't want to come back to a place that has cheap, broken and worn chairs. Another common gripe is those chairs that always wobble leaving patrons to constantly shift back and forth when trying to enjoy their meal. Avoid any unsightly or unstable furniture issues by shopping the wide selection of high quality restaurant chairs in the Seating Expert inventory.
Whether you're furnishing a fancy restaurant or casual diner we have a great selection of wood, metal, chrome, wrought iron, resin, teak and upholstered chairs to custom fit any theme and any décor. With our bulk discount prices on commercial chairs you'll be able to furnish all the areas of your place and stay within your budget. From classic wood ladderback chairs with a choice of upholstery to wrought iron outdoor patio chairs we offer the finest selection of commercial seating.
We also provide a terrific selection of multi-purpose chairs including folding and stacking chairs that are ideal for banquet rooms, reception halls and outdoor seating. From bright white resin folding chairs and sturdy steel chairs to stackable metal chairs and stacking Chiavari ballroom chairs, SeatingExpert features durable, stylish and affordable restaurant chairs that will make your place a favorite among dining connoisseurs.