3 Tips for Choosing Restaurant Furniture
3 Tips for Choosing Restaurant Furniture - 1-866-732-8123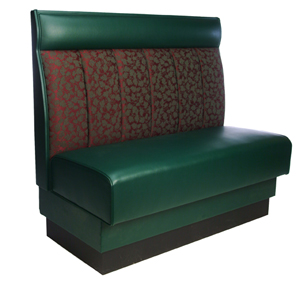 Opening a new restaurant is full of excitement and anxiety. Anyone who has challenged themselves with this undertaking knows how many details need to be tended to in order to have a successful grand opening. In addition to the menu, staff and permits you also need to ensure you have high quality, comfortable and stylish chairs, booths and tables to make a great first impression. At Seating Expert we want your new restaurant to be a success so we offer some helpful tips on how to choose restaurant furniture.
Plan Ahead – No one just decides to open a restaurant overnight. This business venture can take years of planning and when you are laying the groundwork for your eatery start early in deciding what kind of furniture you want in your place. Think about the theme of the restaurant, the client, the prices on the menu and the ambiance you want to create. Knowing these details in advance will help you search for the right furniture to fit your restaurant.
Go Wholesale – Whether you are planning a small bistro or a grand restaurant with a banquet facility and bar you are better off buying wholesale. Not only will you save money by buying bulk but you can furnish your entire restaurant and have additional chairs and tables for special occasions and to replace furniture that is broken. It never hurts to have spare tables, bar stools and chairs so find a commercial furniture supplier who can get you the deals you need to furnish your place.
Comfort & Style – When selecting chairs, tables and booths for your restaurant remember to look for furniture that is comfortable and stylish. Whether you are furnishing an upscale French restaurant or a casual diner you will have a much better chance of succeeding if your patrons are comfortable. At the same time, look for chairs, benches and bar stools that match the theme of your restaurant to add style and flair that will help create the right mood.
Don't delay! Call our seating experts now: 1-866-732-8123